Family Owned & Operated
Three Generations - Since 1999
My first recommendation is for you to make your own home-made treats so you know exactly what is in them. If you can't, then my second recommendation is to let our family make the treats for you. Dr. Karen Becker, DVM, CVH, CVA, CCRT
The Becker Family (John, Jeannine, Karen, Blair, Jim)
In 1999, Dr. Becker was searching for a healthy treat to use in her exam rooms at her veterinary practice and couldn't find a treat that met her nutrition and quality standards. Most of her patients were dealing with significant health issues, had been to multiple vets, and no longer would take treats at the doctor's office or were feeling poorly enough to have lost their appetite entirely.

Trying to find a 100% organic, non-GMO, all US-sourced human grade meat treat, without any preservatives or additives that was tasty enough to tempt even the finickiest of patients, proved to be an impossible task. So Dr. Becker asked her mom Jeannine (a fabulous cook and health food connoisseur) to start experimenting in her kitchen.

Nine months later, mom sent a box of perfectly-crafted test treats. The ingredient list was exactly what Dr. Becker had asked for: human-grade beef liver. Her patients loved them, her dogs at home loved them, and she quickly asked mom for more "Bites!" It was only a very short time before her hospital clients who owned pet boutiques were asking for Bites to sell in their stores. So Dr. Becker's Bites was born.

Mom enlisted the help of dad, Jim. Then brother John was recruited to run the business and take over the daily responsibilities of hand-making treats (it's hard on the wrists!). A few short years later, John's daughter, Blair, joined the team. Jeannine's passion for creating fantastically healthy culinary masterpieces paid off for the pet world: she created the first human-grade, single ingredient, all-meat treat in the US. Her creation unfolded into a three generation, family-owned and operated mission to improve the health of dogs and cats around the world, one treat at a time.

Since the inception of the original Dr. Becker Bites treat, 34 more homemade, species-appropriate products have been added to the dining menu, all still hand-made with 100% love and the freshest, human-grade ingredients we can find. These award-winning treats have received rave reviews from treat connoisseurs nationwide.

The Solutions™ line of treats evolved out of necessity: trying to get important supplements into finicky pets proved to be difficult, even for Dr. Becker. She created a line of targeted treats for animals with specific health challenges, including Joint/Tendon, Heart, Geriatric, Stress, Immune, and Gut/G.I issues. Detox Bites, therapeutic CBD bites, Training Bites and antioxidant-loaded PetsVeratrol treats mean there's literally a treat for every pet, at every age, with every condition or health goal. We created Solutions™ shakers to top off meals with a delectable dusting of herbs and supplements that may be otherwise impossible to administer.

Since creating the very first biologically appropriate, all-meat treat many moons ago, today John and Blair run the bakery and continue to make every batch of treats by hand, just as mom did. The Dr. Becker's Bites mission of over twenty years, "rewarding pets with health", remains unchanged for a reason -- Dr. Becker believes her mama's Bites are the healthiest pet treats on the market.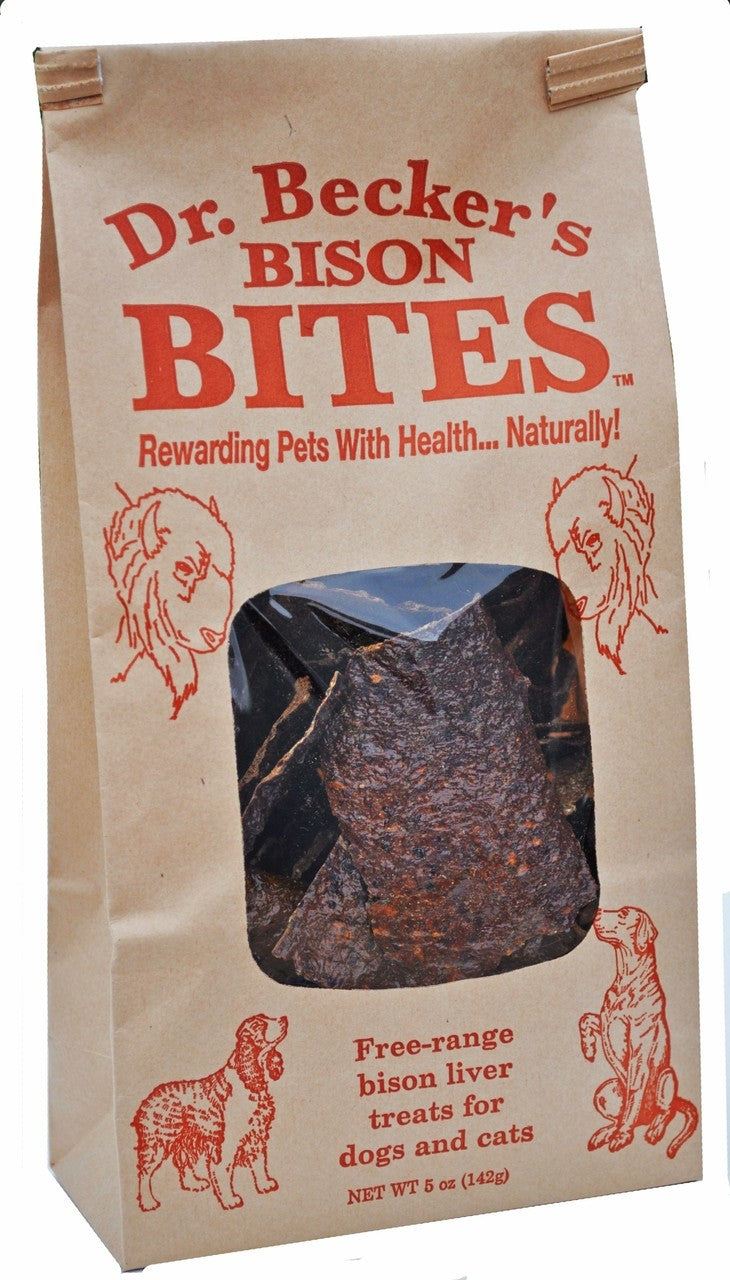 Explore The Best One-Ingredient Pet Treats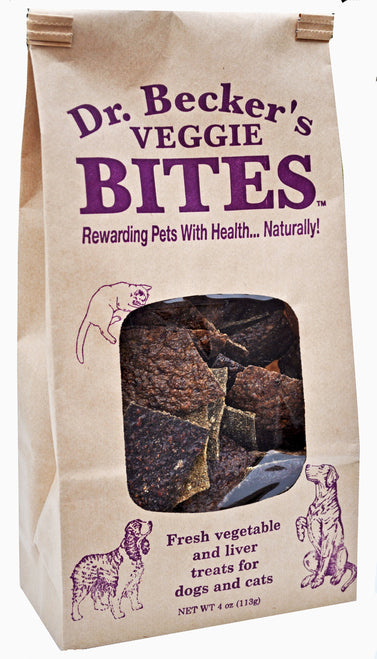 Blended Premium Natural Pet Treats
Package Deals: Organic Pet Treats, Variety Packs, & More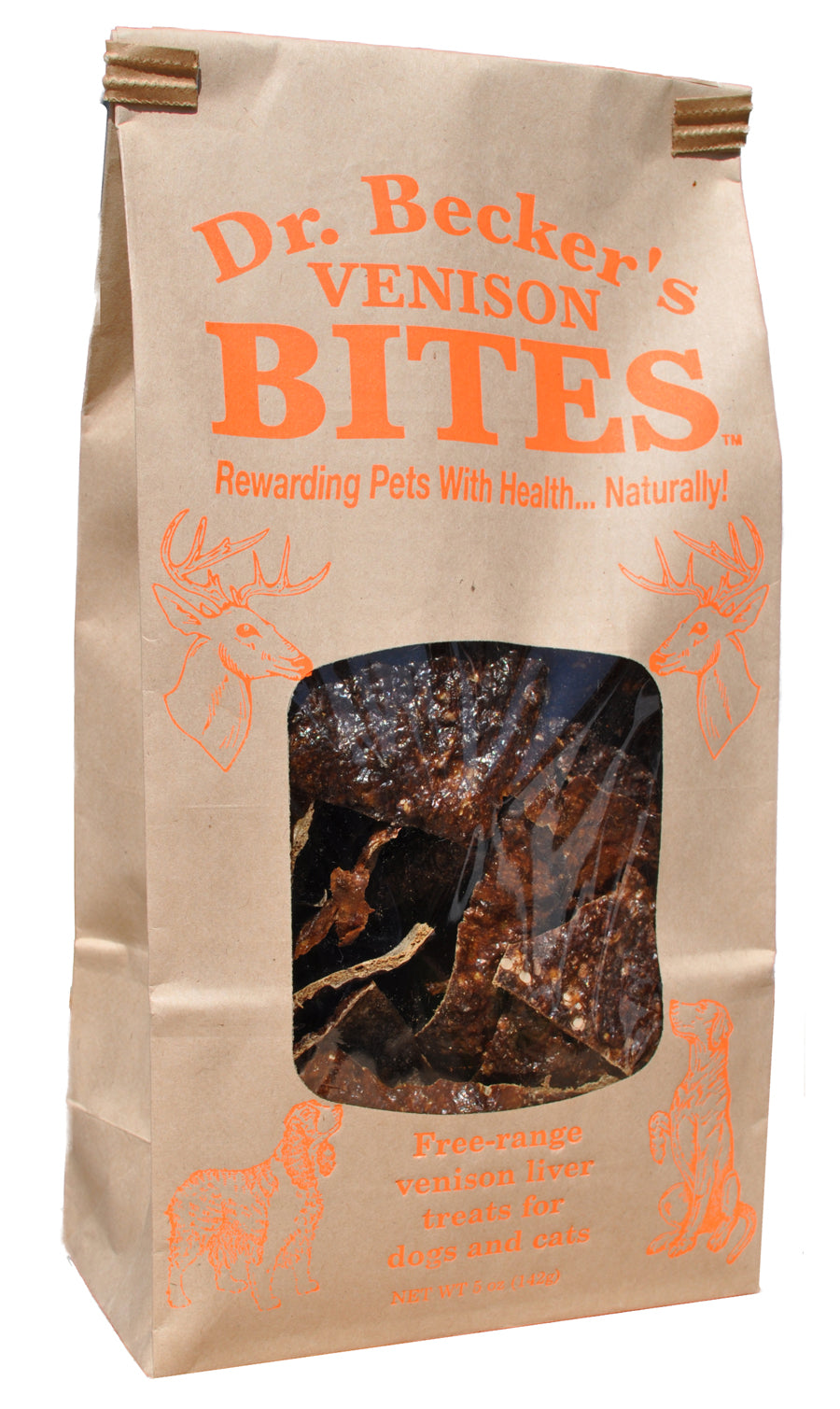 Organic Treats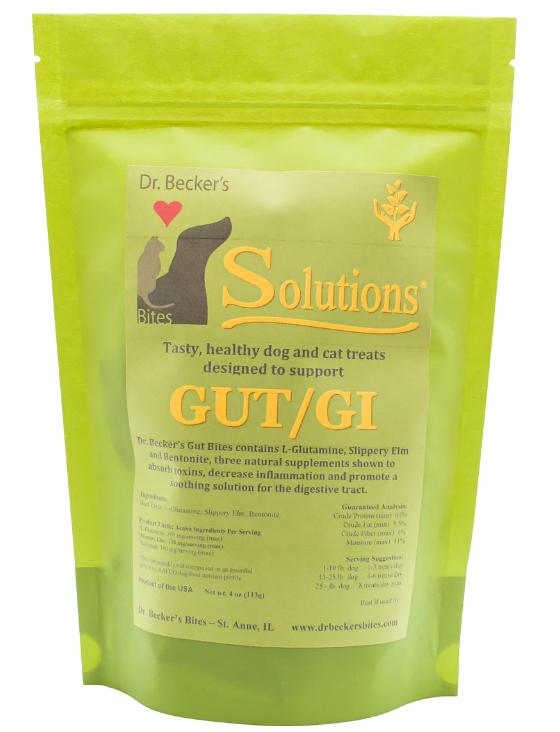 Best Treats for Pets With Health Issues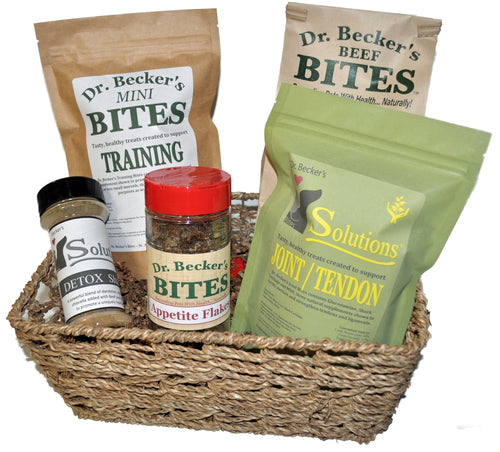 Gift Baskets for Pets